Christine has been asking me to share with everyone M and my room decor for some time, so to stop her bugging, here r some photos. However, being lazier than Christine, we ordered the stickers online and got them delivered right to our doorstep. =D
We arranged for the new bed to arrive on the same day so that we will have minimal movement in the house.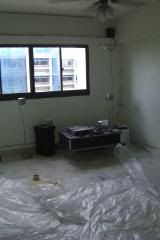 Emptied room, except the old tv console.
Pepper kaypoh-ing around again~
PAINT PAINT PAINT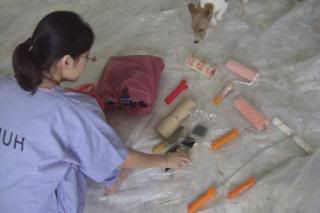 After much hard work, we finally got all 4 walls done. Only 1 is greyish-black. Our favourite one =)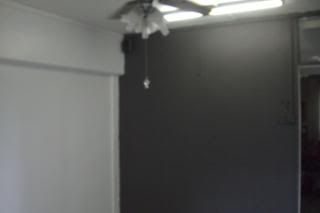 While we waited for the walls to dry, the mattress arrived~
We love our mattress! heh.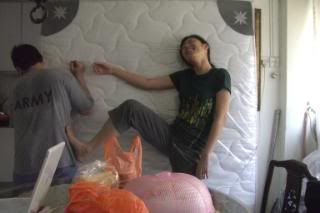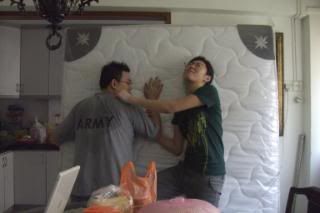 3/4 of the bed is MINE MINE MINE.
The platform bed came and in it went. Then our stickers arrived!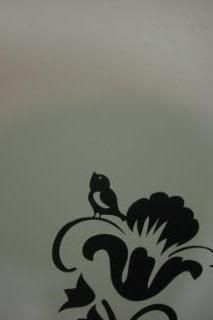 The tester "niaoniao" was forced to reside on the top of the flower, exposed to the harsh sun and rain rather than taking shelter under the flowers.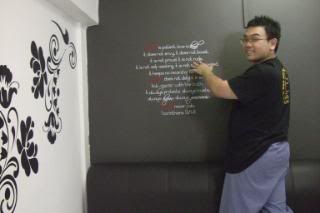 Dead tired after the whole day.
But we forgot to install the lights.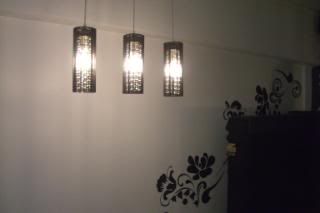 After that, we had our new tv console and wardrobe moved in the next day, had the placement of the ceiling fan relocated to accomodate the wardrobe. All these done up by M's uncle and mummy who knows everything!!!
We're such lucky leeches. HAHA