Finally, our invites are done up. =)
I think they look pretty good, with a nice touch of natural freshness with the same flowers. A nice idea by M.
The bottles are actually contrast bottles which used to contain a liquid that we use during work. Given the nature of both our jobs, we decided to use them as our invites. We then came up with the basic design and had Ah Li helped us finetune everything nice and proper for print. So tadaa~
Here are the photos of our invites. I love them, M does too. =)
First draft of labels
We even went to get a barcode done up based on a phrase, haven't tried it out yet, but if its gd, its supposed to say "Marvin Loves Yihong" after being scanned. =)
After much help from Ah Li and the crappy uncle from the print shop, we finalised the labels and started pasting them on the bottles we collected over a period.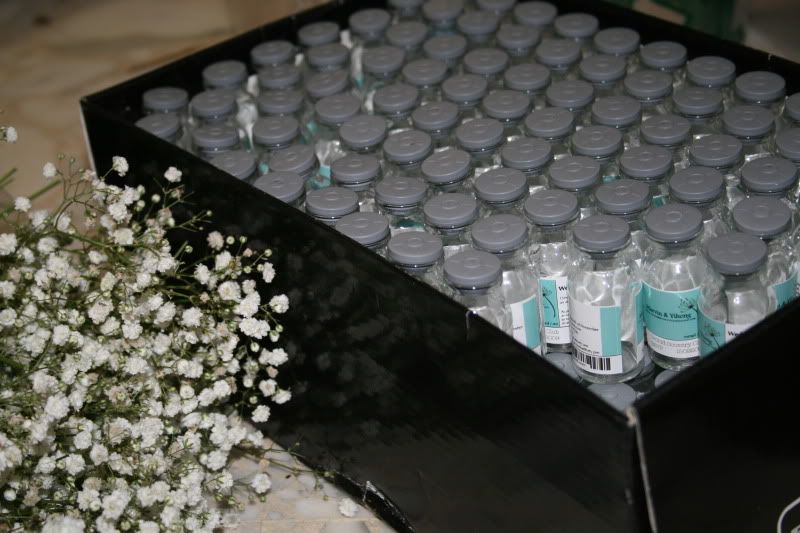 The whole stash.
Us having fun stuffing the bottles. ok, maybe not everyone.
I still love our invites. =D