Its no wonder that people are so willing to spend on photography on the wedding actual day, because its really the photos and the videos that act as treasured keepsakes for that important day.
And, its really important to choose a photographer that you like as he/she is like your spycam that day. You have to get a photographer whose style is something you like, and someone you can trust to capture all the precious moments that day. And I'm glad M and I chose
Terry
from
OEC
, as well as
Livestudios
.
Mei-de-beauty (qi) running the show. Miao taking down instructions. Hongxian, our suave law enforcer in the house.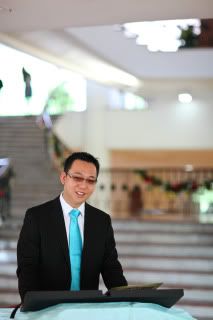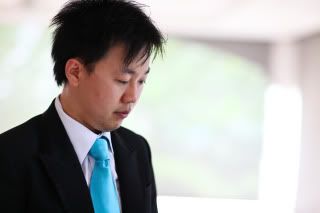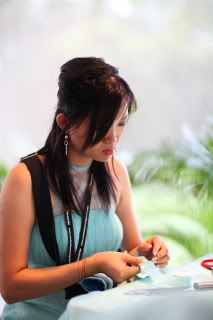 The husband and wife combi. Princess Christine and Sir Wood block. You can obviously see who's doing the work. heh, just kidding. Vitor helped out loads, with all the manly manual labour.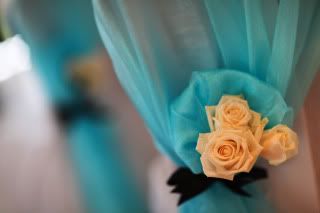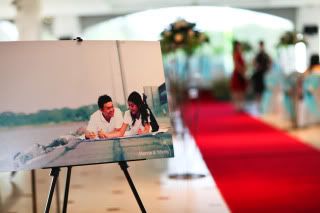 Our poster/guest-book, for guests to sign on.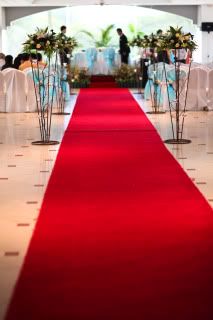 My lovely JC peeps who were super early for the ceremony, took time to look through our pre-wedding album.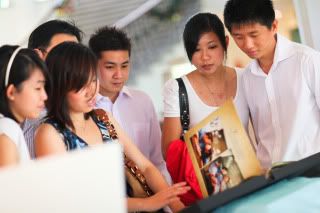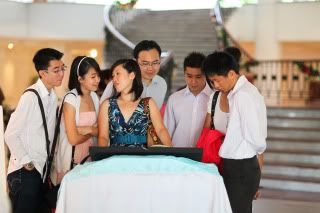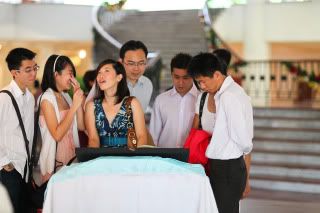 I totally DIG daffie's look of estasy in this photo.
Our customised cupcakes from
Choy
~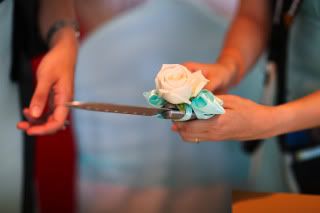 The Jiemeis even went through the trouble of decorating the knife =)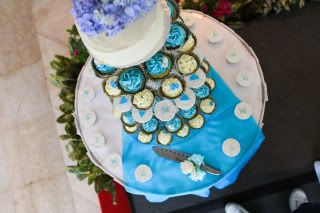 I totally love the black and blue combi.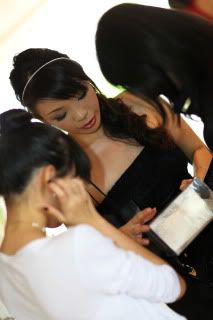 Angie, our ring bearer, with cousins checking that the bands and ring pillow is in order.
Terence, our emcee for the day.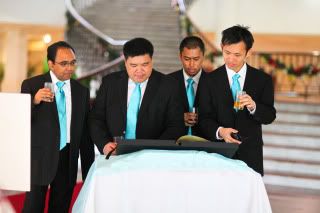 All the brothers, relaxing after the whole morning's worth of hard work.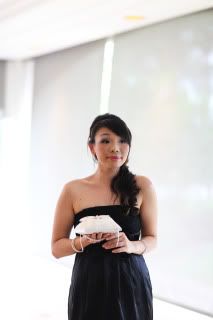 Yasin, flirting with the ladies as usual.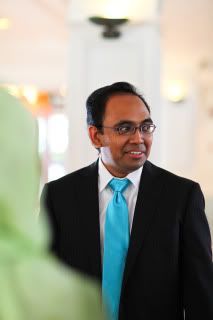 My sister, losing it in the background.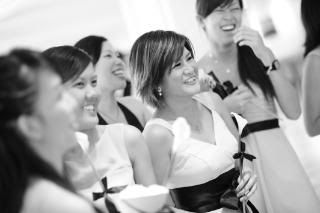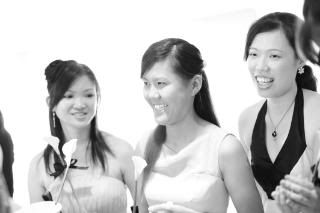 My Pretty Jiemei Lineup, with lilies in cute black ribbons.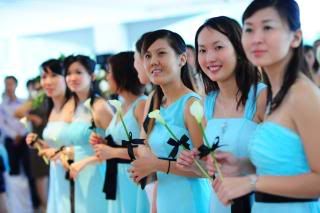 The brothers Lineup. (you'll be able to see the whole team later during the reception)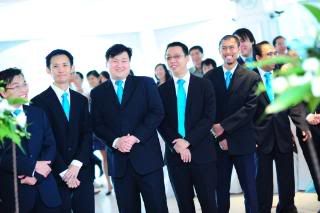 Father-in-law in the best seat.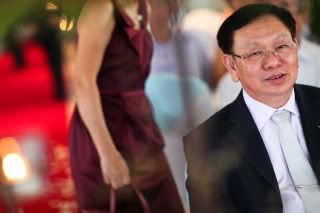 My mum behind in-laws with both ah gongs, chatting heartily in the second row.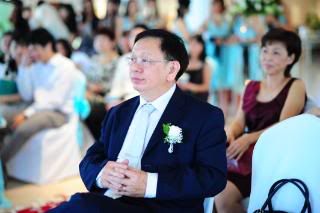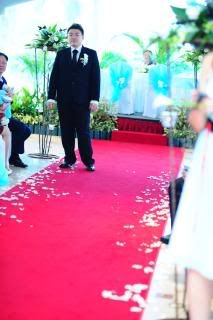 Petals sprinkled on the sides of the carpet.
And then, it was time.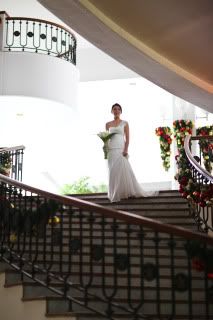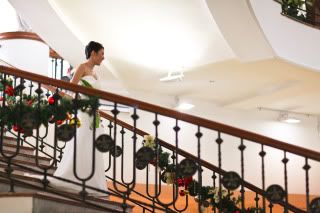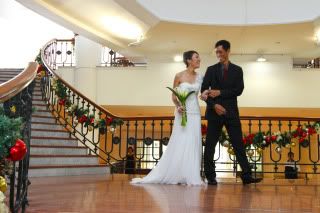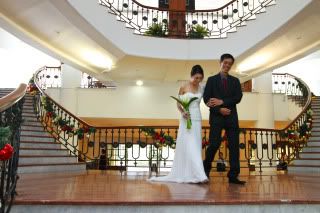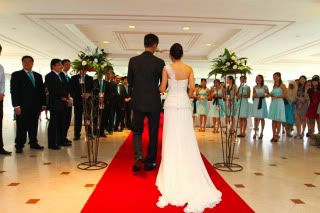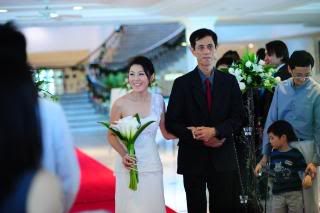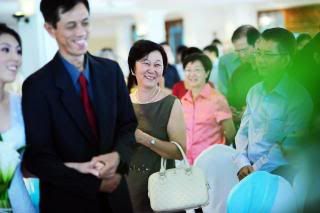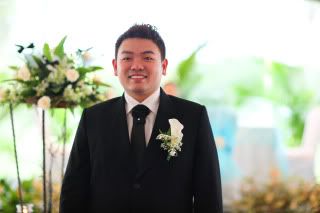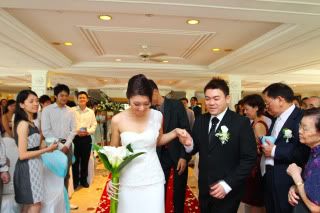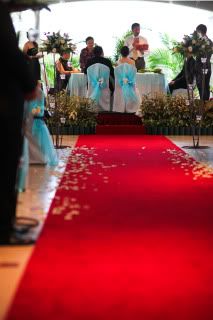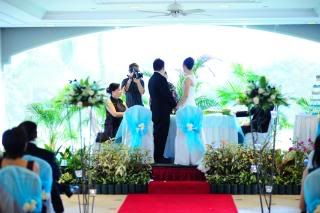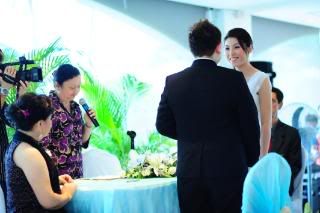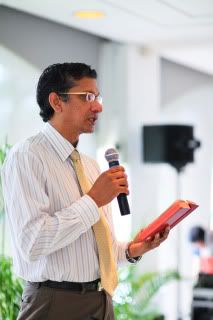 Prof Raja then blessed the wedding bands.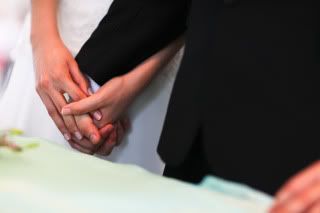 I love this shot! It always bring back the emotions that I was feeling at that very moment back to me.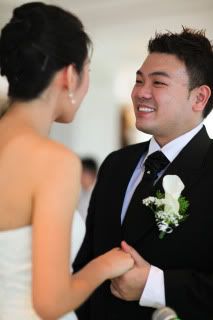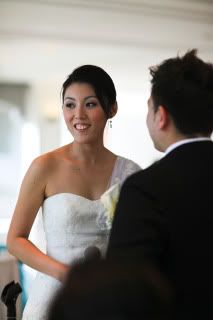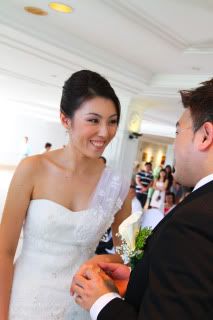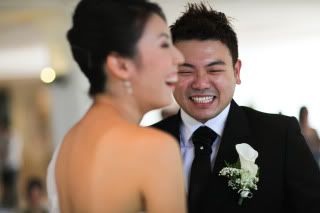 The crowd cheering.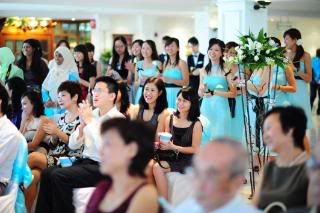 Cos we were going to cut the cake!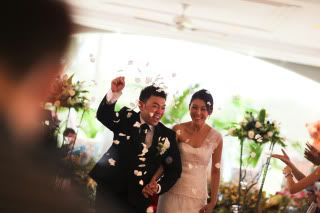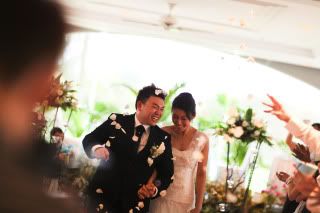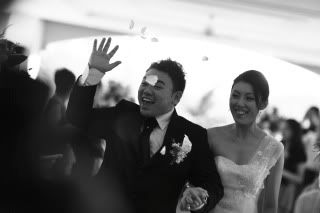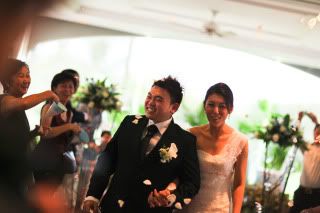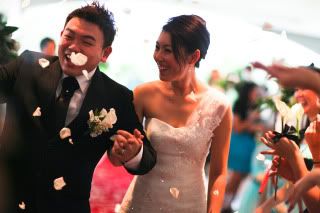 And to end off the whole ceremony, the most beautiful parting shot.