Since christine has kindly logged the whole trip, i shall just put on the peektures that were missing.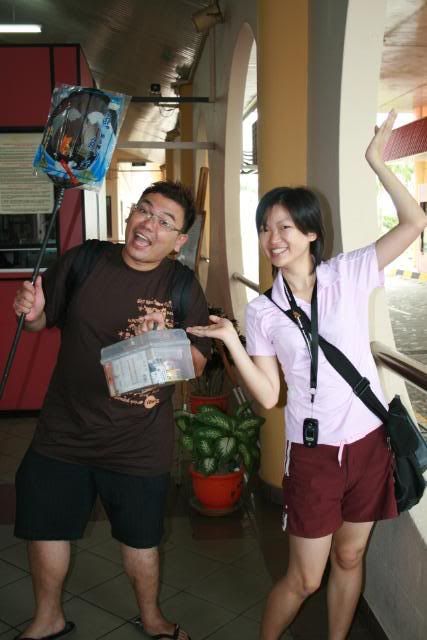 2 of them super chirpy in the morning.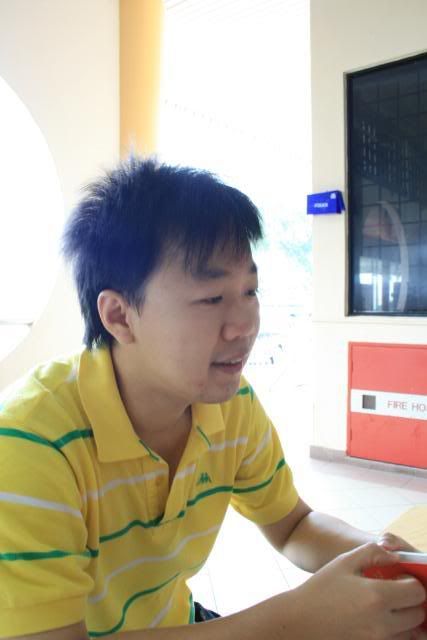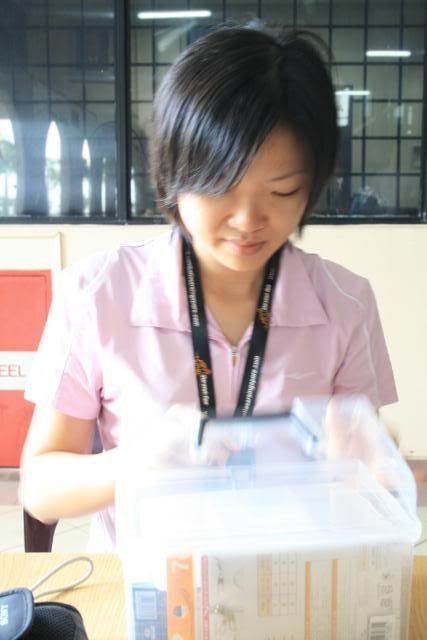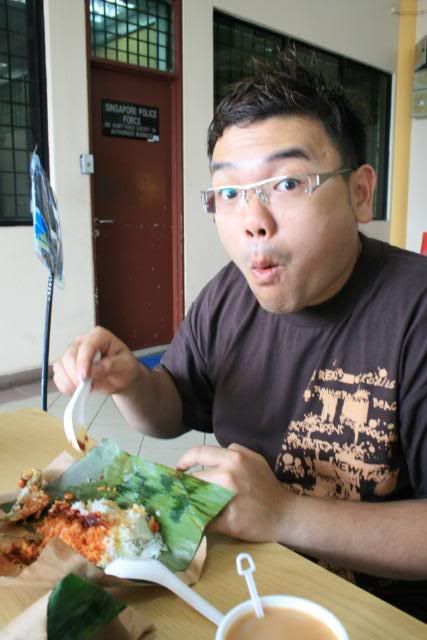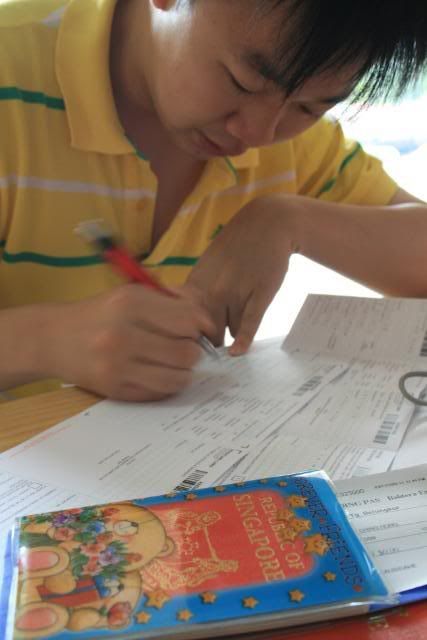 Haiyah, i caught myself a piece of wood. =P (just kidding, vitor!)
Along the way there~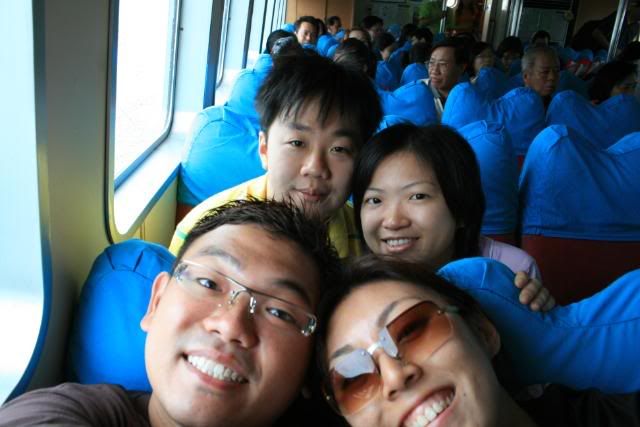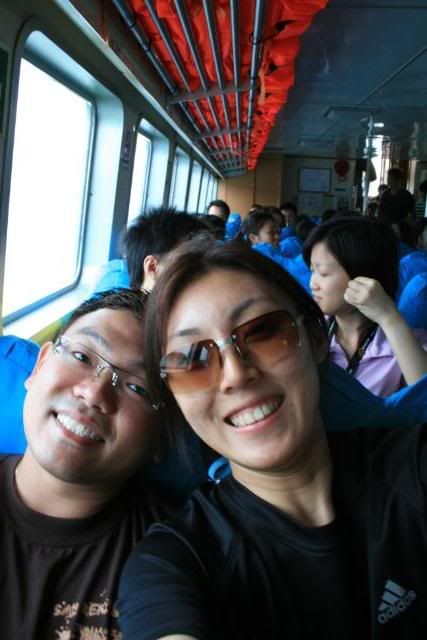 Christine caught boxing vitor.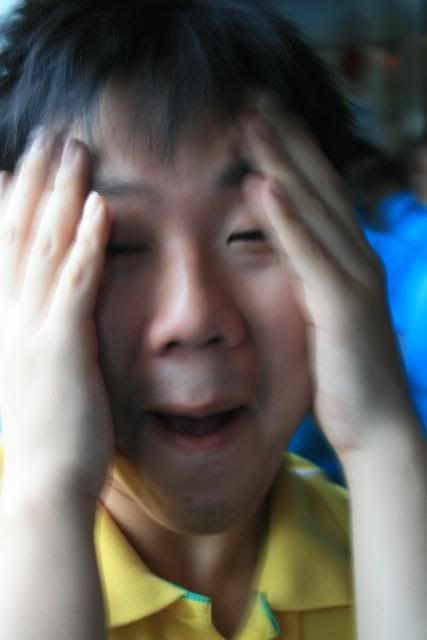 Vitor sobbing secretly behind us.
Clever Christine made Vitor smiled again.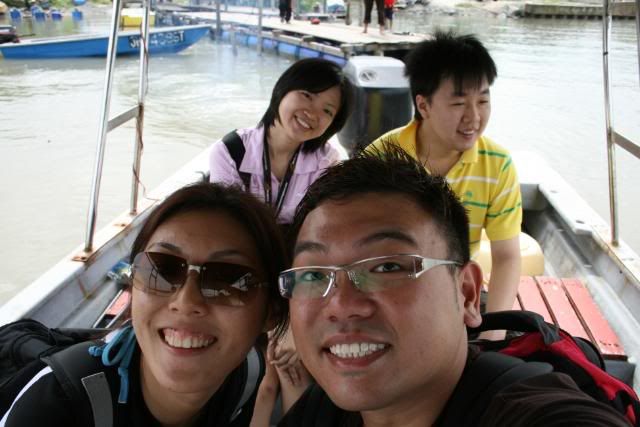 Reaching the kelong. MahJong!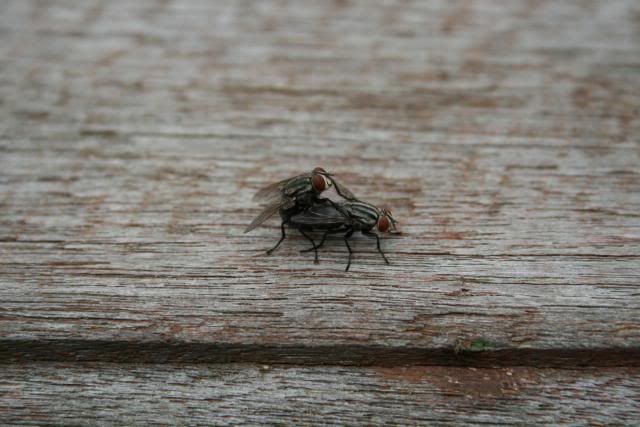 2 vices on the kelong.
Gambling and sex (mosquito).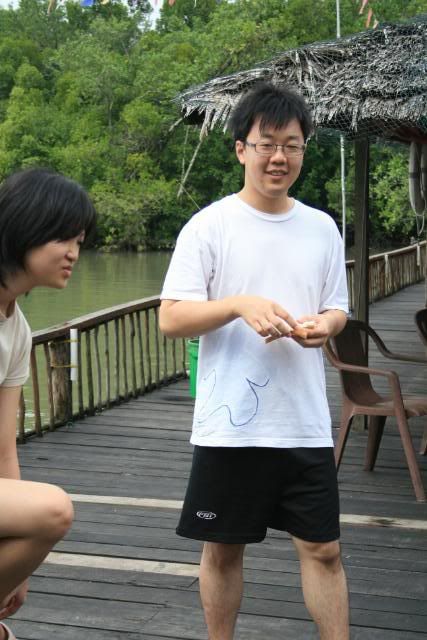 Big Surprise Catch!
Our diaso net came in handy~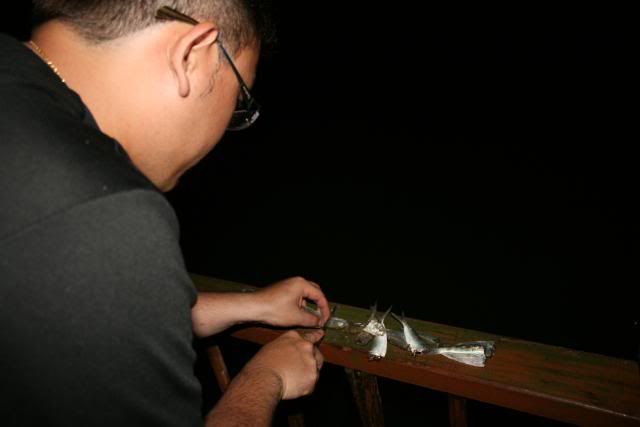 We cut up the kunings (nasilemak fish) up as bait to lure bigger fish. And whoohoo~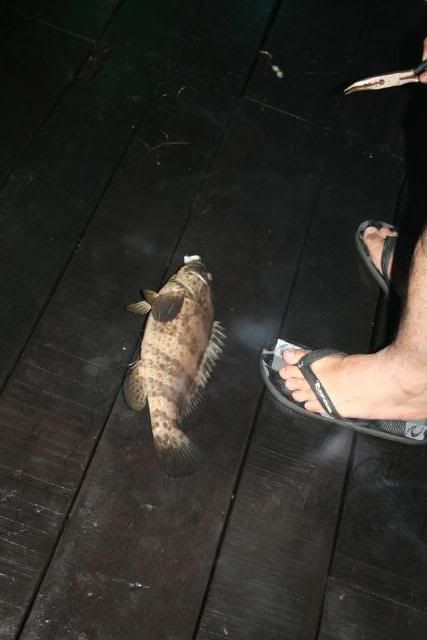 Our second catch!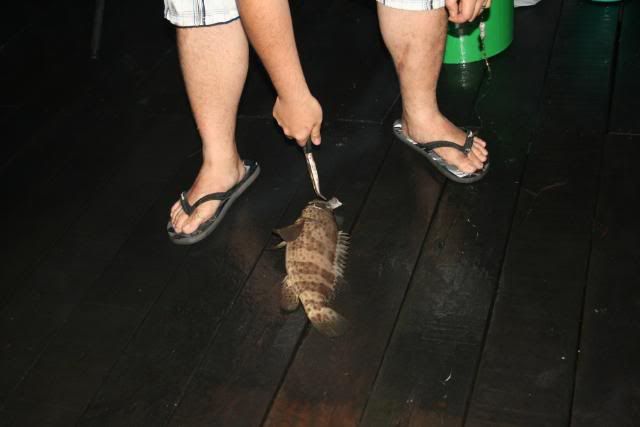 It was jumping about too much!
The all mighty foot subdued the wriggly monster!
M proved his fishing skills that day.
Here's one to commemorate your skills.