We've been holding back our actual album so that it could be a surprise for our guests.
So here it is finally~
The cover of the book was inspired by a vintage story book by Tim Burton "The Melancholy Death of Oyster Boy and Other Stories".
Here's ours, complete in black leather cover, central window with ideas from Terry (One Eye Click), and hotstamping on spine of the book, pages were of vintage paper (slightly torn at the edges to fit the vintage story book feel).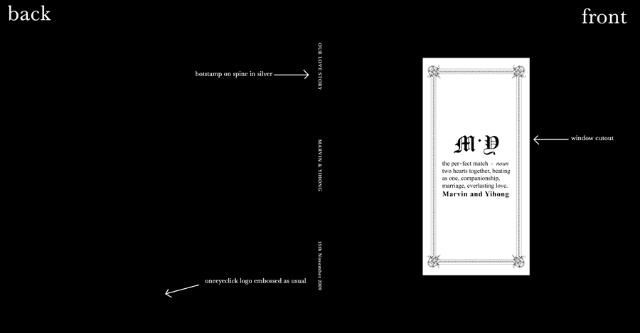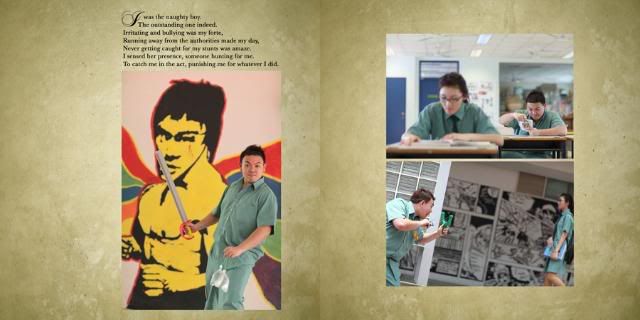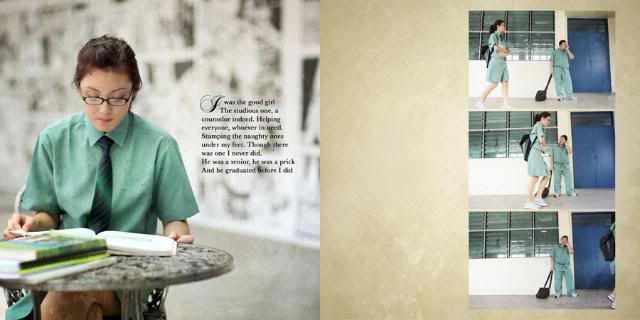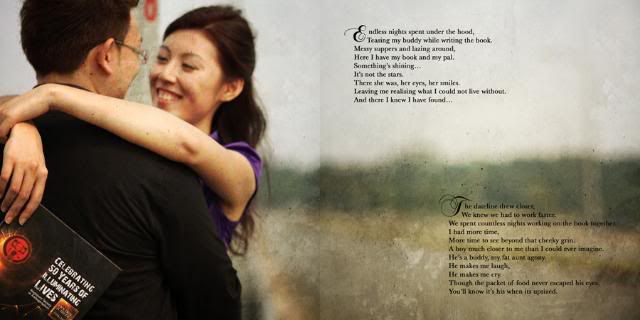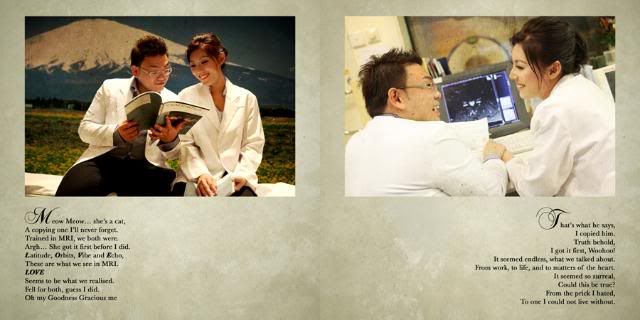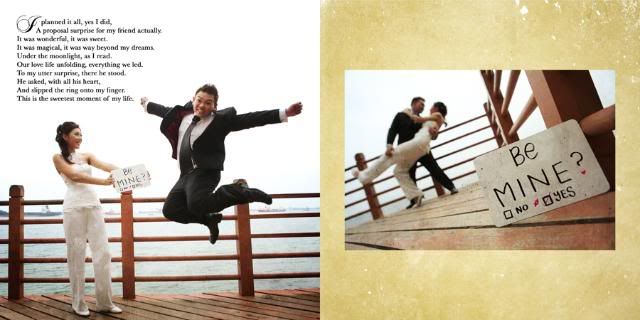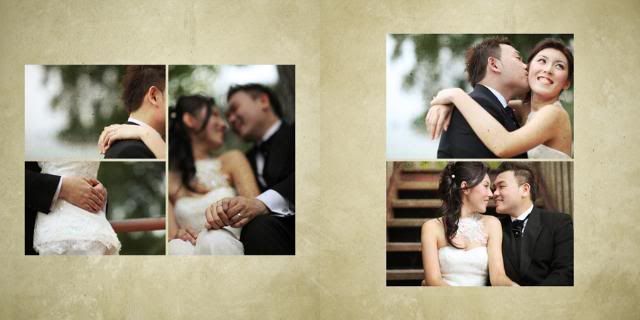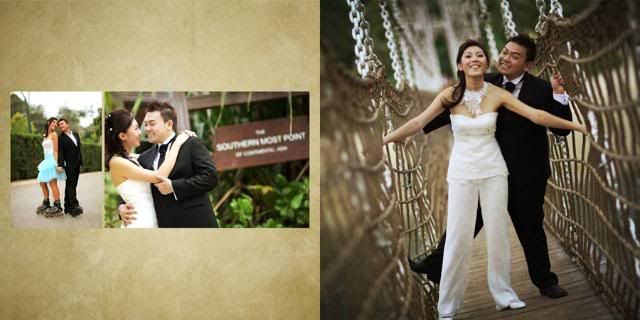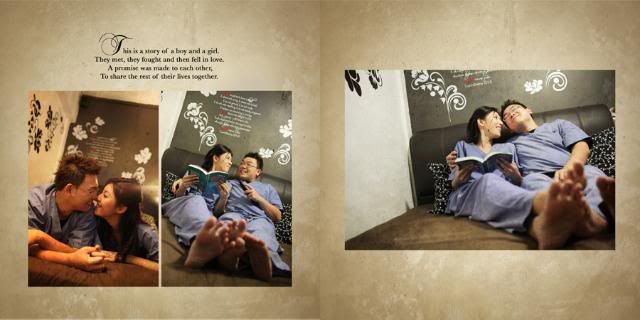 Writing up the contents of the storybook took a few months for M and I with loads of help on the vetting of our lousy english from Daphne and a few other friends. Thanks guys!!!
The whole outcome was excellent. It really felt nice to feel and flip through the pages, reading the lines that were written by the 2 of us. It might not be the usual model wedding album with pretty bridal photos, with the 2 of us looking at our very best, but this is really meaningful.
Through the process of coming up with the ideas, writing out our thoughts, choosing the photos, reliving the moments that we had with each other...
This is definitely the most romantic project that you can do with your partner. =)
P.S from Princess Christine:
Prolly this is the first time i interupted into the post of Hongderella BUT
I hope you guys will enlarge the pics to read the story becos i almost tear while reading and flipping through the album.
LUV the beautiful storyline that hong and m have crafted out with such moving and crazily short and sweet statements to tell the story. you know after looking through it, i thought i wish i had one like this too! her idea concept of the storyboard was so unique and excellent that even the vendor from one eye click made a duplication of it to use it marketing!!!
i wish she have posted her video that another jiemei have made for her using the pics from one eye click and story board provided by hong. ONLY 2 words: BRAVO and MOVING. so if you have just glance thru the pics w/o the words, you really miss out on some treasure like D24 durian lol =)